"Canvey Junior School has been working with Andrew and his team for a long time.  As a Headteacher I value the support and challenge that Impetus provide.  I know I can rely on Impetus to ensure I am up-to-date with important changes.  They provide a bespoke programme of support that meet the current needs of  my school.  Every visit provides ideas to continue to move my school from strength to strength."
- Karen Tucker, Headteacher, Canvey Junior School, Essex
"I have known Andrew through his work with schools; he came highly recommended. It is a delight to witness Andrew's speedy ability to gain credibility with staff and governors, understand a school and assess the basis of its strengths and weaknesses and then work to move everyone forward. His knowledge and expertise is varied, relevant and keenly maintained; his effectiveness and energy in securing improvement well proven."
- Dr. Jane Spouse, Gloucestershire Diocese
"Impetus Education has been fundamental in supporting our school through a rapid period of change. Andrew's vibrant approach both motivates and inspires, whilst providing support and guidance for leaders at all levels. He has played a fundamental role in the significant progress of our school, covering all aspects of the Ofsted framework."
- Ann Robinson, Headteacher, Buttsbury Junior School, Essex
Why Impetus Education started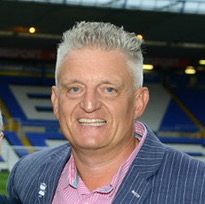 "As a Headteacher, I found that for my school to continue to grow and improve it was essential to have an adviser who knew my school well, who provided high-quality on-going support, and challenged me and all my leaders. We needed a partner who was always at the end of an email or phone, and who signposted us to bespoke support from consultants with specific expertise. I built Impetus Education to provide that high-quality, personal support. Our team of advisers have expertise, credibility, and a proven track record in leadership, teaching, and learning. We are all passionate about supporting schools to be the best places that they can be, so that their pupils are given every possible opportunity to learn, grow, and succeed."
- Andrew Binnell, Managing Director, Former Headteacher of 15 years